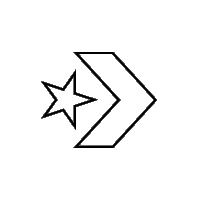 Lasting Wear.
The Converse Laces 54 Inch are made with durable woven material for lasting wear.
Details
Laces fit up to eight pairs of eyelets
Fabric:100% polyester
Chuck Taylor All Star Origins
Created in 1917 as a non-skid basketball shoe, the All Star was originally promoted for its superior court performance by basketball mastermind Chuck Taylor. But over the decades, something incredible happened: The sneaker, with its timeless silhouette and unmistakable ankle patch, was organically adopted by rebels, artists, musicians, dreamers, thinkers and originals.
Unisex Converse Laces 54 Inch Red

Call first dibs.
When it comes to limited-edition drops, timing is everything. Sign up for emails and never miss out on our most coveted collections.