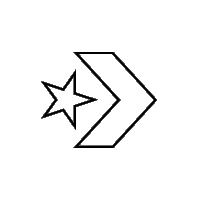 Meet your perfect pair
The Converse Quarter Socks are specifically designed to be worn with your Classic Chucks for the ultimate comfortable fit.
Details
Soft, stretchy fabric for all day comfort
Stretchy opening for a secure fit
1x pair per packet
Unisex Converse Quarter Sock Black

Call first dibs.
When it comes to limited-edition drops, timing is everything. Sign up for emails and never miss out on our most coveted collections.