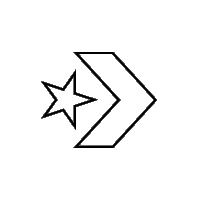 Meet your perfect pair
All Star ankle socks with Converse branding to the ankle to go along with your Chucks.
Details
Soft, stretchy fabric for all day comfort
Half-cushioned footbed for impact protection
Stretchy opening for a secure fit
Fabric: 80% Cotton, 17% Polyester, 3% Elastane
Chuck Taylor All Star Origins
Created in 1917 as a non-skid basketball shoe, the All Star was originally promoted for its superior court performance by basketball mastermind Chuck Taylor. But over the decades, something incredible happened: The sneaker, with its timeless silhouette and unmistakable ankle patch, was organically adopted by rebels, artists, musicians, dreamers, thinkers and originals.
Unisex Converse Basic Ped Sock Black
Introduce your Chucks to their favorite socks. Stock up!
More info

Call first dibs.
When it comes to limited-edition drops, timing is everything. Sign up for emails and never miss out on our most coveted collections.