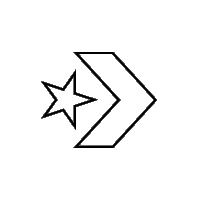 BABY CONVERSE.
The perfect Newborn 3 Piece Boxed Set. Deck your little one out in Converse from head to toe.
Details
3 Piece box set - Beanie, Booties & Onesie
Chuck Taylor Patch graphic on chest
Chuck Taylor All Star Origins
Created in 1917 as a non-skid basketball shoe, the All Star was originally promoted for its superior court performance by basketball mastermind Chuck Taylor. But over the decades, something incredible happened: The sneaker, with its timeless silhouette and unmistakable ankle patch, was organically adopted by rebels, artists, musicians, dreamers, thinkers and originals.
Newborn Classic 3 Piece Boxed Set Arctic Punch
The perfect Newborn 3 Piece Boxed Set.
More info

Call first dibs.
When it comes to limited-edition drops, timing is everything. Sign up for emails and never miss out on our most coveted collections.